The best electric bike mountain bike for 2022
The best electric bike mountain bike for 2022 is the Specialized S-Works Gen 3 Turbo Levo. This brand name, full suspension electric mountain bike has every cutting edge component required for top off road performance.
Brand name e-MTBs are focused on providing performance components that offer enthusiasts the best tools for the sport. Fantastic entry level e-mtbs start from US$4000.
The ultimate electric bike mountain bike is beyond the budget of most enthusiasts with the S-Works retailing at US$ 19,000. The issue is that the sky's the limit with the price of e-mtbs. You can easily pay more for an electric mountain bike than you can for a 1000cc Japanese Superbike, Motocross machine, or even a small car.
The Specialized 2022 models are out already and, if you are an electric bike mountain bike enthusiast then you want to know that you have the best e-mtb for your dollar. Most of us are looking for the best value that we can afford. We want the best but are held back by our budget.
We answer the questions:
What do you get when you buy a brand name electric bike mountain bike?

What can you get for your dollar? and

What is the best value for money e-mtb?
Motors assist the rider by taking the edge off the physical effort that the sport demands.

Brand name e-mtbs are light to help the rider jump obstacles.

Weight is well distributed to help riders balance in difficult terrain.

Powerful brakes stop the bike quickly when required

High tech suspension absorb the impact on rough tracks and help grip on loose surfaces.
Hardtail vs full suspension mountain bikes
Entry level e-mtbs are often hardtail frames with no rear suspension. Hardtail electric mountain bikes are agile and exciting as they transfer more feeling to the rider. Many riders like the excileration of fast dirt track riding as the rear end bounce can be a greater challenge to control.
Full suspension electric mountain bikes lose some of the excitement of hardtail e-mtbs although they provide a performance advantage with their improved rear end stability.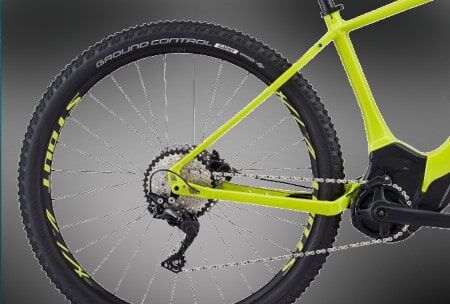 Electric mountain bike Specialized
Our choice of the best electric mountain bike from Specialized resulted from an intensive process:
We began by consulting a number of emtb enthusiasts for their take on which bikes they would buy.

Next, we had some in-depth conversations with specialist e-mtb retailers to obtain their perspective on the gadgets, strong points, and weak points of each bike. This helped to fill in the details of what "bells and whistles" become available as you climb the price ladder.

Researching

electric bike mountain bike user polls

established what the broader market thought was the best e-mtb brand.

We examined alternative brand name manufacturers including "Trek" and Cannondale to establish what you get for your money and where the best value lies.

Finally, our market research established that Specialized are renowned as technology leaders in the industry and have won numerous international awards for their e-mtbs.
To start with a positive note, all e-mtb riders we spoke to told us that all brand-name e-bikes are good these days. So, whatever e-bike you buy, Yamaha, Bosch, Giant, Trek, Specialized, Avanti, or other brand name vendors, you will not be disappointed.
Electric mountain biking is gaining in popularity and big name auto manufacturers are entering the market. Porsche and BMW are two high end car manufacturers that are producing e-mtbs.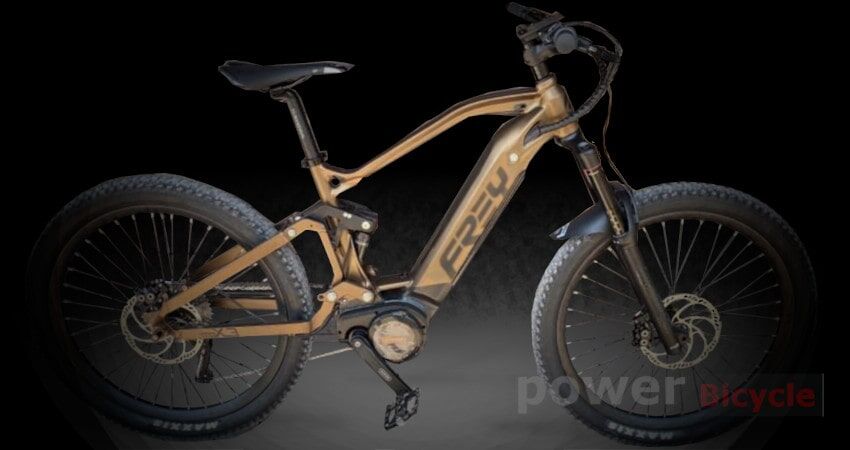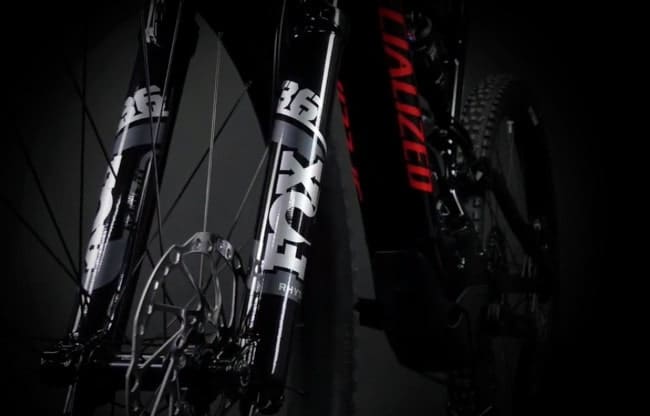 As Specialized rated highest in our research, and they have a comprehensive range of e-mtbs, we used their models to provide a benchmark.
We then compare other price comparable e-bikes against the Specialized range. Some manufacturers offer features at a lower price while differences in rider engagement, engine noise, or rattles may sway your opinion as to your preferred option.
How we performed the ebike mountain bike review
The ebike mountain bike enthusiasts that we spoke to all thought that the selection of ebikes from Specialized were good value. Specialized provides a great range of e-MTBs from entry-level US$4000 past US$20,000.
In order to keep things simple, we discuss the features and benefits of 4 e-bikes from the Specialized brand: Entry-level, lower midrange, upper mid-range, and top end. We then pitch these against Trek and Cannonvale e-bikes in the same price bracket to explain the benefits or drawbacks of alternative brands.
There is a vast difference in the requirements of mountain biking vs road biking. Road going ebikes need power to tackle hills and travel extended distances.
E-mountain bikes need to be light and well balanced with good suspension. This allows them to more easily jump obstacles and make tight turns in dirt, mud, sand, gravel and other difficult tracks.
Where road going ebike batteries and frames can be heavier to extend travel distance and allow increased power, electric mountain bikes are used off road. Riders look for light, well balanced machines.
There is a trade off with electric bike mountain bike motors. The more power they provide, the greater the assistance provided to the rider. The extra power comes at a cost.
Larger batteries assist the rider tackle steep inclines and longer rides but require heavier, bulkier batteries. Heavier batteries make e-mtbs clumsy while lighter batteries means that the motor must provide less power or travel shorter distances.
The trade off is that the heavier the battery the less nimble the emtb. This is why ebikes like the Stealth Bomber range are not the best performers for rough, off road tracks. Stealth ebikes are styled after motocross motorcycles and are great performers on tarmac. The powerful batteries and hub motor weigh the bike down in difficult off road conditions.
All brand name electric bike mountain bikes that we tested used either 500 wh Li-ion batteries for lower priced models or 700 wh batteries for their mid and top price range models. None of the battery packs were obtrusive or weighty and there was a negligible weight difference between the small, less powerful batteries and the larger 700 wh counterparts.
We note here that a larger capacity battery does not increase engine power. The benefit of a battery with 40% more capacity is that (in theory) you should get 40% further on the larger battery.
Li-ion is a proven battery technology that has been popular for more than 15 years. The integrity of the battery cells and the management circuits are good. Li-ion batteries are the most durable and reliable for the weight and price. Although batteries will reduce in capacity the more they are used, Li-ion batteries usually provide acceptable travel distance for 2 to 3 years.
This brings me to my next point which is that e-bike buyers should consider the cost of a replacement battery pack when purchasing their bike as this can be a significant cost of replacement.
We have found over the years that few manufacturers have supported their products. Advancing e-MTB styling has meant that batteries are specific to the bicycle model and often cannot be obtained for e-bikes even just after a year or two old. When your battery dies, you have to look for a battery builder to rebuild the pack for you.
As the industry has matured, name brands in Europe are required to support their product for at least 7 years. This provides some assurance that your investment is not lost when the battery is dead.
We attempted to obtain prices for replacement batteries, however, most manufacturers refuse to provide this information. Producers will change or repair batteries under warranty but you have to specify your battery serial number before companies will provide a price of replacement.
We were able to obtain replacement battery prices for Specialized bikes who were open about their replacement prices. We anticipate that replacement batteries for Specialized brand e-MTBs are lower cost than their competitors.
Replacement batteries from Specialized are US$950 for a 500Wh battery and US$1400 for a 700Wh battery.
E-MTBs have had a huge market in Europe which has attracted large Japanese and German manufacturers.
Manufacturers are heavily invested in technology limitations of Europe. Large ebike manufacturers are progressively pushing for European legislation to be implemented across the USA. Restrictive legislation is bad for the consumer but opens a larger market for influential manufacturers.
Top brand e-MTBs are manufactured for European legislation which is mirrored by Class 1 legislation in the US.
The outcome of this is that top brand e-bikes are limited to 25 MPH and have to be pedal assisted (The electric motor engages when the rider pedals. They do not have throttle control).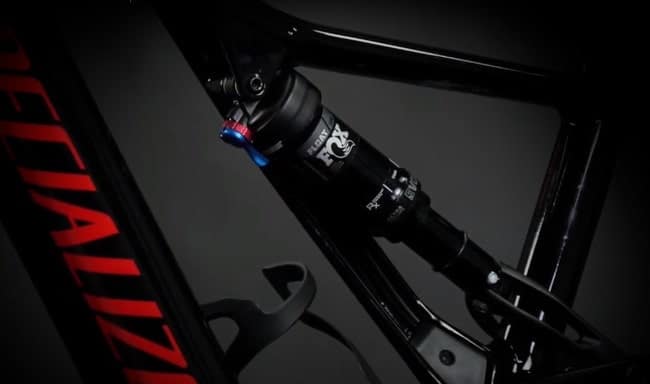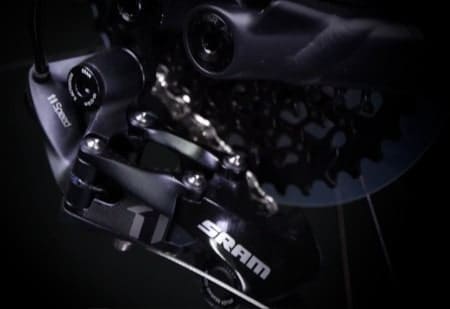 E-bike weight distribution
The combination of a low, mid-mounted battery and the mid-drive electric motor provides great balance for the bike and minimizes the impact of the additional weight. Weight distribution is significant for off-road use as you need a well-balanced bike for rock hopping and improved traction on dirt track turns.
All brand-name e-mtb's are well balanced with the battery pack molded low into the front downpipe of the frame. Similarly, all e-bikes used mid-drive motors which sit between the pedals of the mountain bike and drive the rear wheel through the chain of the bike. This format has become the industry standard for e-mtbs.
Specialized mountain bikes have a good, user adjustable ride management system. Their Turbo range of e mtbs use bluetooth to interact with their user friendly interactive smartphone app. We did, however, prefer the Bosch smartphone app which is available on Trek e-MTBs.
The Bosch system integrated with more devices connecting with navigation maps, heart monitors, and even weather forecasts.
The core function of App management software is to allow the rider to select the best power assistance for the expected length of each journey. The rider can select from a number of options to maximize the power that the ebike motor will provide during the ride.
Smartphone apps allow you to record information about your rides and adjust your e-mtb settings to better suit your goals. For example, the e-bike can be adjusted to increase power assistance or to improve ride distance. This allows the battery to be conserved by providing less assistance for long duration rides while providing maximum power in short bursts on the toughest parts of the ride.
In addition, the "Mission Control" app from Specialized records ride data and motor diagnostics.
Brand manufacturers all provide an industry-standard warranty of 2 years on motor and 2 years on a battery. Specialized are a little ahead of the pack offering 4 years on the motor (double the industry standard) with the standard 2 years on a battery.
Specialized e-mountain bikes
In this review, we first compare the features and benefits of 4 Specialized e-mtbs to provide a baseline. Using this baseline, we can compare these Specialized models with similarly priced e-bikes from other manufacturers.
From lowest to highest price we look at:
1) The Turbo Levo Hardtail US$ 4,000
2)Turbo Competition US$ 5,950
3) Turbo expert US$ 11,500
4) S-Works Turbo Levo SL US$19,000
Turbo Levo Hardtail mountain electric bike
Our first observation for this mountain electric bike is that it has been removed from the Specialized 2021 US website.
The ebike is still available in US retail stores and continues to be advertised in other regions but it looks like US marketing gurus are focusing on full suspension electric bike mountain bikes to define the sport.
Let's get to the nitty gritty then. This e-mtb has a light aluminum alloy frame and tips the scales at 49lbs (that's 22Kg) for the full adult spec frame. Smaller frame sizes are available for smaller riders and more aggressive riding.
The brakes are outstanding 4 piston front, 2 piston rear on 8" (200mm) rotors. Jargon aside, that means it has great stopping power.
At US$4,000 retail, this bike is very capable. The major areas that the Levo Hardtail misses out on are:
Hardtail e bikes provide exhilarating rides but are less capable than full suspension e-MTBs.

Front suspension damping – This model has adequate damping on forks with 100mm travel. Damping is adjustable but is controlled by a simplistic "pepper pot" style restrictor which reduces air flow.

Front forks provide 100mm travel. This is shorter travel than higher spec models.

lower capacity battery. The 400wH battery means shorter rides or reduced rider assistance.

The Brose electric motor is tuned for range and lacks the torque of higher range models.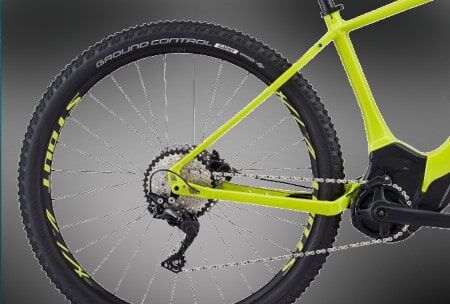 Top brand manufacturers pitch their full blooded, out and out, performance bikes around US$6,000. The Specialized Turbo Competition fits perfectly into this price bracket at just under $6K.
E-MTBs at this price provide every tool that a top rider would need to win a UCI electric bike mountain bike world championship race. Models in this price range provide full suspension e-MTBs capable of winning top level events.
Of course, there are benefits to more expensive models but the Turbo Competition e-MTB is very capable.
This e-MTB has focus on lightness. The new for 2021 aluminum alloy frame has been redesigned motor mounts to shave off a few grams.
The 2021 models switch the front Rockshoxs for Fox 36 floating axle front suspension. The air damped suspension lacks the performance of oil damping but saves a little weight. The front damping uses high speed compression circuits. In layman's terms, this means it has "trick" damping to absorb small, rapid bounces while still allowing long travel to cushion the big hits without bottoming out.
The Turbo Competition has a 500Wh battery.
The brakes are again, 4 piston front, but up-rated from the hardtail with a 4 piston rear. Both front and rear discs are 8" (200mm) rotors. Brakes provide enough stopping power for any situation.
The e-MTB tips the scales at 51lbs (that's a fraction over 23Kg) for the full adult spec frame.
A fraction under US$6,000 retail, this bike is a real competition bike. The bike has the same top 250w motor as more expensive models (producing an industry leading 90Nm of torques) but uses the lower rated 500wH rated battery to lighten the weight. The engine has a clutch release above 25MPH to stop the electric motor from holding the rider back at high speeds.
The areas that the Levo Turbo Competition misses out on are:
Damping front and rear. The Turbo Competition model has adequate damping, however, it relies on air rather than fluid damping of more expensive models.

Front and fork travel has 150mm travel from Fox 36mm front stanchions. Rear Fox Float suspension provides 150mm of travel. These shocks are good but are not as stiff as higher spec models which are more planted on fast, bumpy, downhill tracks. The forks are great for uphill sections, slower trails and light riders.

Additional fork length causes more flex. For aggressive or heavy riders, thicker forks are required to allow the shocks to travel further.

500Wh capacity battery is less capable than the 700Wh batteries of higher price models.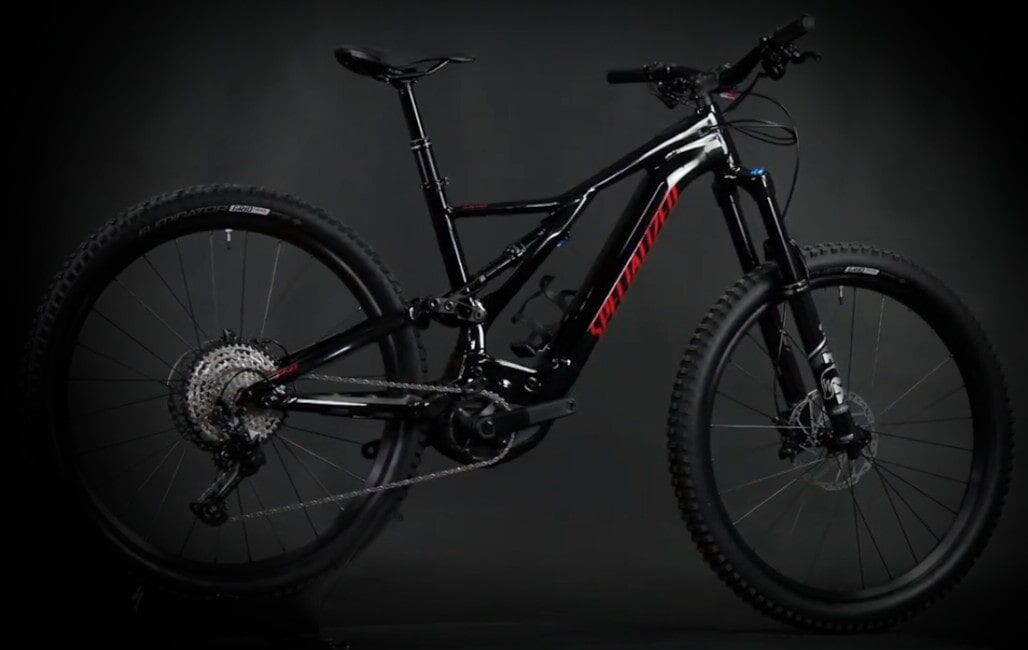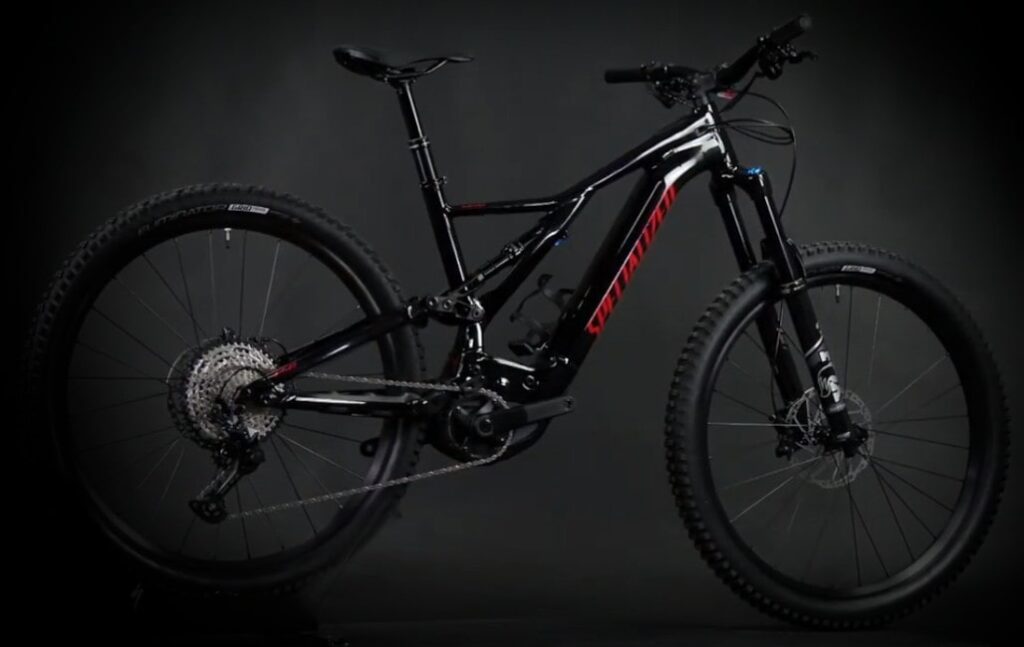 The Specialized Turbo Expert retails at $11,500. The rule of diminishing returns applies here. As the purchase price increases, the benefits obtained for your dollar decrease.
The best analogy here is formula 1 racing. How much do you think an F1 team would pay to gain 1/4 second per lap? Electric bike mountain bike technology is the same. There are benefits for the extra money but the differences are subtle rather than dramatic.
The core of the Turbo Expert electric mountain bike uses the same technology. The motor is identical to the Turbo Competition e-MTB. Improvements are found in all components – Cassettes, derailleurs, grips, bearings and tires. Uprated parts add to the quality feel of the bike and the electric SRAM shifter system delivers precise gear changes.
The greatest improvements, however, come from the stiffer, lighter alloy / carbon fibre frame and improved battery.
The frame provides a more aggressive stance (lower center of gravity and shorter wheelbase). This makes the bike more agile, more stable, and better for downhill runs while requiring a fraction more effort to ride.
The air damped front forks are again Fox 36 identical to the Turbo Competition. The rear again uses Fox float DPS 150mm.
Race organisers are adopting 700wH batteries as the maximum allowed battery storage. Needless to say that the 2021 model Turbo Expert sports a 700wH battery.
The e-MTB weighs 48lbs (that's 3 lbs lighter than the Turbo Comp or just under 22Kg) for the 29 spec bike.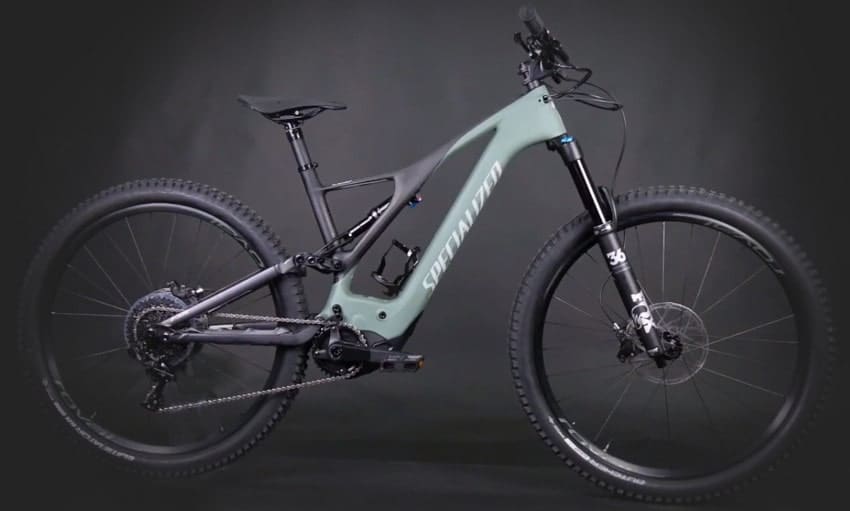 The S-Works Turbo SL is a super lightweight e-MTB with a few compromises to save weight. There are more expensive models which offer greater motor assistance and larger battery although the reduced weight, Carbon fibre frame and incredible suspension provide capable riders the ultimate tool.
This incredibly light e-MTB weighs 38lbs ( just over 17Kg) for the 2022 model 27.5" spec bike. This is the lightest e-MTB on the market and the performance shows.
Apart from the unbeatable weight advantage, this electric bike has the best of everything from bearings, breaks, agile frame geometry, suspension and electric SRAM Eagle ASX gear shifter and electrically damped saddle post. The smaller 27.5" rear wheel sharpens up the back end making it lighter and easier to control.
The bike is great to ride as it comes but offers changeable steering head angles and chain stay length for sharper ride to suit the individual. As with all the Specialized e-MTBs, the bike comes with a selection of frame sizes to suit tall or short riders and sharpen up the ride as required.
160mm front Fox 38 and 150 mm rear.Fox X2. The extra diameter of the Fox 38 reduces steering flex to allow more suspension travel.
The S-Works Levo SL is a bike made for elite mountain bike enthusiasts. This is the ebikes drawback as many riders snub this model for its lower power battery and motor.
The 2022 Gen 3 S-Works addresses these areas for an extra US$2,000. You gain an extra 5Kg but have the advantage of the full powered 90Nm motor and the 700Wh battery.
Now that we have established a baseline of what to expect from Specialized, we can easily compare these bikes to the Trek range of e-bikes.
What we find is that the features of Trek e-bikes mirror the features of the equivalent price Specialized e-bike with only minor variations. If we look at the US$8,200 mountain bike, the features line up with the similar price Specialized e-bike.
Lower priced Trek e-bikes begin with a 500 wh battery, however, their larger battery has slightly less capacity at 625 wh (compared to the 700wh of the Specialized equivalent).
The Bosch mid-drive motor used on Trek e-bikes has received a torque upgrade in the 2021 model and now provides 85Nm of torque (compared to the 90 Nm of the Specialized electric motor).
Though fractionally down in battery capacity and engine power, these are not noticeable when riding the Trek. The engine, in fact, provides a more natural rider interaction. The power comes in smoothly and instantly engages the pedals on the Trek. Trek power plants make the Specialized bikes feel relatively clunky and slow by comparison,
There is a drawback of the Trek motors as noises from the electric motor reduce the quality feel. The Bosch motor used on Trek e-bikes emit a high-pitched whine when riding that some riders find off-putting. In addition, the engine rattled when off throttle on rough terrain.
Bosch provides the industry-standard 2-year warranty, and has a reputation for build quality, so the engine noise was a little surprising. Speaking from repair experience, our mechanics also felt that Bosch power plants develop faults at around 2 years. Bosch have recently redesigned their motor so we expect that the current generation of e-bike engines will have a longer life expectancy.
The Trek e-MTB was, in our view, the best looking of all the e-bikes we tested. The paint quality, color choices, and use of gloss and satin finish really took the bike to the next level. The Trek livery on the frame and battery really pop and little touches (like the finish inside the battery) add quality. When you remove the battery from the frame to charge, the Trek logo is present on the inside.
The attention to detail along with the styling and paint finish that impressed us most about the Trek e-bikes. If looks are high on your list of desires then Trek e-bikes are outstanding.
Comparing full suspension e-MTBs price for price, we felt that the Cannondale range offered very good value at the top price level.
The Cannondale Moterra Neo is their entry level e-MTB which presents fantastic value. Starting around US$6,000, the Cannondale provided top spec suspension and carbon frame with 625Wh battery. The specs on this bike are approaching those of the S-Works at the price of the Turbo Competition.
The ride is excellent with 160mm front forks from Rockshox. The top level components use the Bosch motor and battery which we found to be a little noisier and not as smooth as the Bose motors used on the Specialized range.
Styling on the Cannondale models was a little plain compared to the finish of Specialized or Trek. This electric bike mountain bike is built to take care of business rather than to look good.
Overall, we felt that Cannondale presented a great value option for the price and we had to give this unit a special mention.
Electric bike mountain bikes are a very specialized market and all name brands performed well be it a $4000 model or a $20,000 model.
The best performing models are full suspension mountain bikes with light, powerful ebike motor and battery. It is important the weight is kept to a minimum and is distributed evenly.
E-MTBs with more powerful batteries provide more motor assistance but the additional weight makes the bike less nimble. For this reason, top performance electric mountain bikes rarely offer battery capacities above 700wH.
If looks and quality finish are important to you then the Trek range of ebikes have the edge as they have eye catching livery.
The price / performance of Trek bikes mirrored that of the Specialized range but we felt that the Bosch motor was rattily compared to the equivalent Specialized mountain bike.
Our choice of best performance for your dollar is the Cannondale Moterra Neo at the lower end of performance e-MTB pricing is similar to the Specialized Turbo Levo Comp. For top performing models, we found that the Specialized range of mountain bikes had a slight edge over their competition. We felt that Specialized e-MTBs provided a slightly better quality ride than other brands at the same price.
Within the specialized range, the individual needs to choose what standard e-MTB they can afford. All Specialized mountain bikes were good and each increment in price offered more advantages.
Our opinion was that the top performing electric bike mountain bike was the S-Works Turbo Levo SL. There are more expensive models in the Specialized range of e-MTBs, however, the features of more expensive models were nice to have rather than functional. Advanced features like electric saddle adjustment just seemed a little too gimmicky for us.
The Specialized range of e-MTBs also provided better warranty and lower cost battery replacement than the alternative brands that we investigated.
Ultimate Guide to Powered Bicycles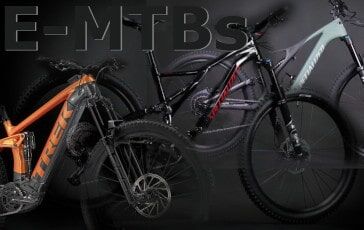 Everything About Power Bicycles
The best electric bike mountain bike for 2022
Electric bike mountain bikes have sparked a revolution in bicycle design. This guide compares brand name e-MTBs and explains what you get for your money.
Steve
Steve Baillie holds a degree in electronics and electrical engineering and has over 20 years working in the motorized bicycle industry
Power Bicycle
Publisher Logo