The major cities of Frankfurt, Berlin (Germany), Modena (Italy), Madrid (Spain), even London and Manchester (England) are enforcing low, or zero, emissions zones. Many other cities have completely banned fossil fuelled engines, while others impose large taxes (or enforce fines) for driving non compliant vehicles.
Large cities are not alone in the drive for Zero Emission Zones, almost all Dutch towns, and many other 'clean air' advocates, like Zermatt, Switzerland, have jumped on the sustainability bandwagon. 100 EU cities have committed to be carbon neutral before 2030.
The drive for carbon neutrality essentially means that all fossil fuel cars will be banned from the majority of European towns and cities over the next seven years.
Ultimate Guide to Powered Bicycles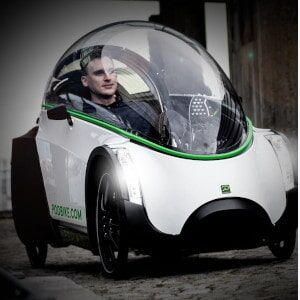 Everything About Power Bicycles
Velomobiles - All Weather e-Bikes Will Soon Become Mainstream
Many manufacturers are designing velomobiles. Poised for mass production, contenders are pushing to capture the market lead. Three manufacturers will begin mass production in 2023 while many more await confirmation of consumer demand.
Steve
Steve Baillie holds a degree in electronics and electrical engineering and has over 20 years working in the motorized bicycle industry
Power Bicycle
Publisher Logo